Information Literacy Modules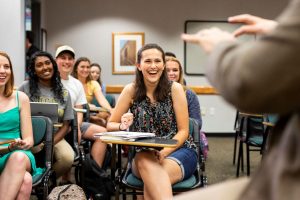 The modules are instructional resources that faculty can assign to help students learn information literacy skills.
Avoiding Plagiarism
Citing Sources using APA Style
Citing Sources using Chicago Style
Citing Sources using MLA Style
Conducting a Literature Review
Creating a Search Strategy
Evaluating Web Sites
Moving Into Discipline Specific Research
Recognizing a Research Study
Using your library successfully
How can I preview a module before I assign it?
Self-enroll in the course using the link above next to the module and test your knowledge. You can also schedule a session with Chereeka Garner to review the content or make suggestions for improvement. Faculty feedback is more than welcome!
How do I assign the modules?
To assign modules to your students, simply provide the link in your course. Students will earn a certificate upon successful completion of the quiz located at the end of module.
Feedback
We welcome input on how to improve these modules. We can develop a module on a new topic upon request. Please contact Chereeka Garner to explore the possibilities.