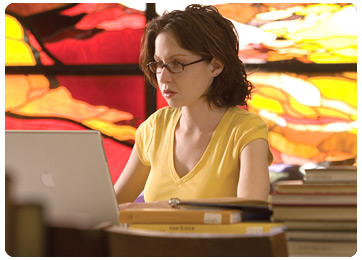 Getting Started with Obojobo Next
To assign a module for a grade go to the assignment section of your course
Create a new assignment
give the assignment a name, and add any description you would like to include
scroll down to submission type and select "external tool"
click the find button
Select "ObojoboNext Module"
Select Community Collection
Choose the module you would like to assign.
If you would like to preview the module before beginning, select "preview" otherwise select "embed"
Choose whether you will allow your students to import previous scores, or if you would like them to complete the module, even if they have already done so in the past.
Select "finish"
If you would like to limit the number of attempts your students can make, be sure to change set the limit before saving. The modules are designed to be taken twice with no repeating assessment questions.
To assign the module as an ungraded exercise, go to the "Modules" section of your course.
Add new item to the module you would like to include it in
Select "Add external tool"
Select "ObojoboNext Module"
Select Community Collection
Choose the module you would like to assign.
If you would like to preview the module before beginning, select "preview" otherwise select "embed"
Choose whether you will allow your students to import previous scores, or if you would like them to complete the module, even if they have already done so in the past.
Select "finish"
Looking for information on how to embed an Obojobo Classic module? Visit our "Getting Started with Obojobo Classic" guide